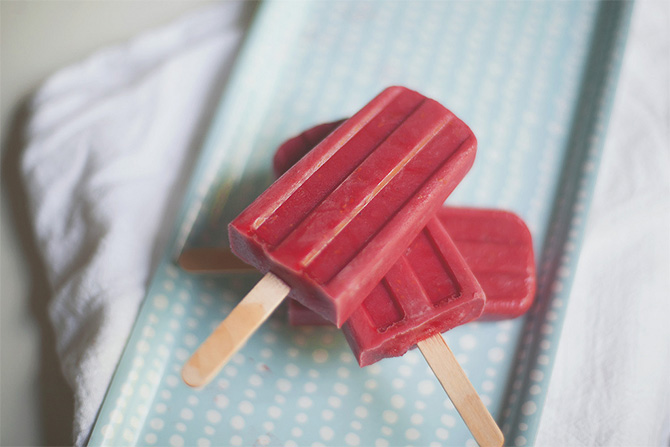 This recipe is perfect when berries are in season and you are buying extra to store in the freezer anyway. You can use any fruit combination you want—bananas, oranges, berries, mango, or pineapple.
Ingredients
4 cups (1 L) fruit, chopped
½ cup (125 mL) manuka honey
½ cup (125 mL) water or ½ cup (125 mL) yogurt
4 Tbsp (60 mL) spirulina or chlorella powder (optional)
Instructions
In a food processor, blend 3 cups of fruit and all other ingredients until just smooth.
Pour into single-portion freezable containers.
Popsicle containers are great for kids and all ages who are young at heart!
Finish by inserting the remainder of the fresh fruit into the containers prior to freezing.
Makes 4-5 cups (1-1.25 L) of smoothie liquid.