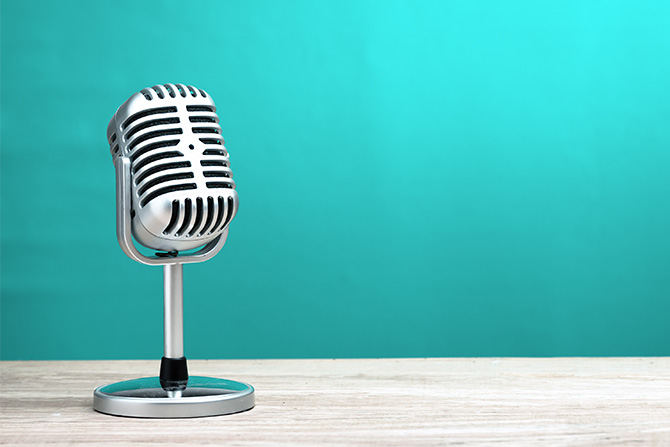 Ask Lorna Live

Lorna answers your questions on Ask Lorna Live. Choose an episode:
---
Stress
Feeling tired, anxious, or irritable? Struggling with poor concentration, brain fog, or insomnia? Stress may be the cause. Learn how stress affects the body and learn how to support and heal fatigued adrenals.
[Download this Episode] | Back to top
---
Low Thyroid
Lorna covers everything you need to know about thyroid health. Learn how the thyroid affects overall health, the symptoms of a low thyroid, important thyroid tests, and how to support your thyroid.
[Download this Episode] | Back to top
---
Taming Hormone Issues Through the Ages… 20s, 30s, 40s, 50s and Beyond
Hormone health is important for women of all ages. From acne and ovulation to adrenal fatigue and menopause, listen to Lorna answer hormone questions from listeners.
[Download this Episode] | Back to top
---
How to Get Your Kids to Eat What You Want Them to Eat

In this episode, Lorna covers how simple changes to your child's diet can help to ease allergies, ADHD, ear infections, and skin issues such as eczema. Learn the best foods to introduce to babies and how to teach older children about proper nutrition.
[Download this Episode] | Back to top
---
Most Common Nutritional Deficiencies
Learn how to identify the signs of the most common nutritional deficiencies, as well as the best foods and supplements to help prevent and reverse deficiencies.
[Download this Episode] | Back to top
---
How to Control Autoimmune Diseases: MS, Lupus, Rheumatoid

Lorna covers how the immune system works and the role it plays in autoimmune diseases. Learn how diet, supplements, and lifestyle can help address many autoimmune conditions.
[Download this Episode] | Back to top
---
Libido
Learn how natural and synthetic hormones affect the libido of both men and women. Find out which health conditions and drugs harm our drive, what herbs help or hinder, and what lifestyle changes can boost libido.
[Download this Episode] | Back to top
---
Polycystic Ovarian Syndrome (PCOS)
Polycystic ovarian syndrome (PCOS) is a hormone disorder which affects up to 10 percent of women and is the leading cause of infertility (due to eggs not being released). In this episode, Lorna covers possible causes of PCOS, how it is diagnosed as well as what you can do to address the condition through diet and supplements.
[Download this Episode] | Back to top
---
General Questions for Lorna
Lorna answers listeners' questions. This episode covers topics such as acne, skin conditions, dry eyes, anxiety, adrenal fatigue, nutrient deficiencies and much more!
[Download this Episode] | Back to top
---
Inflammation and Pain
What is inflammation and how can too much harm our health? Find out about inflammatory health conditions such as arthritis and allergies. Learn which foods increase inflammation, and which foods and supplements help to reduce inflammation in the body.
[Download this Episode] | Back to top
---
Essential Fatty Acids
Essential fatty acids (EFAs) form the lipid layer of all cells in the body and control the development of the brain, eye, and nervous system. They are essential for skin, heart, and hormone health, and also help reduce inflammation. Lorna covers the best EFA sources and which forms work best for specific health conditions.
[Download this Episode] | Back to top
---
Estrogen Dominance
Estrogen overload is not only causing havoc with women's hormones but also with our children's and men's hormones too. Heavy periods, breast lumps, ovarian cysts, breast cancer, fibroids, and polyps all have one thing in common: too much estrogen. Lorna discusses where all the estrogen is coming from and how to keep estrogen levels normal in men, women, and children.
[Download this Episode] | Back to top
---
Heart Health
Cardiovascular disease is the leading cause of death. Over 33 percent of all deaths last year were due to cardiovascular disease. Lorna has authored Your 30 Day Heart Smart Solution and this show looks at nutritional ways of combating high blood pressure and high cholesterol.
[Download this Episode] | Back to top
---
Getting Pregnant Naturally
One in six women of childbearing age cannot get pregnant. Sperm counts have dropped by 50 percent since the 70s. PCOS (Polycystic Ovarian Syndrome), low thyroid, low iron, and autoimmune disease will be explored. Lorna helps you understand what is contributing to infertility and how to get pregnant naturally.
[Download this Episode] | Back to top
---
Your Health, From A-Z
During Lorna's years of research into alternative medicine to help her friends and family with their health and after talking to thousands of women, Lorna knows that many women and men do not feel well, let alone 'vibrant.' In the midst of taking care of your family, your company, and perhaps the rest of the world, ask yourself, "Who is taking care of me?" You may need to re-evaluate what needs to be done (and who else could do it), learn to control the emotions that put you into a negative spiral and blind you to all the positive things in your life, or simply say, "No, I can't take that on." Lorna's goal is to present you with alternatives to synthetic hormones and other drug treatments. Lorna provides the alternatives to give you everything you need to know to obtain vibrant health, from A to Z.
[Download this Episode] | Back to top
---
 How to Get Off Antidepressants
Depression is one of the most common mood disorders. Thirty percent of adults will suffer depression in their lifetime. Antidepressants can cause up to a 60 pound weight gain in a matter of weeks and too many women are being prescribed antidepressants to deal with everything from menopause to fibromyalgia and arthritis. Lorna discusses the natural nutrients that will help address low moods. As we become more emotionally and mentally conscious, we are happier, less stressed, and less prone to anxiety and depression.
[Download this Episode] | Back to top
---
Build Stronger Bones
Our bones are in a constant state of regeneration as bone is being broken down and rebuilt. Hormones and our liver, kidneys, and immune system all work together to ensure that bone is maintained. Over time a gradual decrease in bone mass causes the bones to become porous, brittle, and fragile, increasing the risk of fracture. Bones of the hip, spine, wrists, and ribs are the most common fracture sites. Osteoporosis affects almost 30 million people; over 80 percent of those are women. One in four women and one in eight men has osteoporosis. Lorna discusses the nutrients to keep your bones strong for years to come.
[Download this Episode] | Back to top
---
Menopause Metamorphosis
Over 50 percent of Canadian woman are in menopause. This means one year with no menstrual period. Perimenopause is the 10 to 15 years before menopause and everything after the periods have stopped for one year is post-menopause. Menopause is not a disease, but rather is a natural milestone in every woman's life. Lorna discusses natural remedies for menopause symptoms and addresses the debate over hormone therapy.
[Download this Episode] | Back to top
---
Enhance Your Immune System in 30 Days
The immune system can be a friend or foe. Our immune army is constantly seeking, recognizing, and destroying invaders like viruses, bacteria, and parasites. The immune system is also involved in the inflammatory response. When the immune system is operating at peak performance, we are disease-free, do not suffer allergies, have no inflammation, and we feel great. Unfortunately, autoimmune diseases like rheumatoid arthritis, lupus, etc., are on the rise and balancing the immune system is the answer. Lorna will discuss how to keep colds and flu at bay, control allergies, and put autoimmune diseases in remission.
[Download this Episode] | Back to top
---
Improve Your Brain Power

Fifteen percent of North Americans over the age of 65 have Alzheimer's or some form of dementia. Memory decline is a common age-related condition but it doesn't have to be. Scientists used to think that regenerating damaged neurons in the brain was not possible but we now know that not only can we reverse damage but we can also revitalize those cells. Strokes cause brain injuries that are reversible if we take the right nutrients. Lorna will discuss nutritional solutions for the prevention and treatment of Alzheimer's, dementia, poor memory, recovery after stroke, and how to reverse brain fog and get better test scores at school.
[Download this Episode] | Back to top
---
Tired of Being Tired
<
Fatigue is the most common condition reported at the doctor's office by women and women are three times more likely to feel fatigued than men. A 2007 survey found that one-quarter of Canadians were sleep-deprived and chronically tired. And a 2008 study by Statistics Canada found that most Canadians suffer from sleep deprivation at one time or another and 80 percent of people may experience adrenal fatigue. Lorna discusses the factors that can contribute to lack of energy including exposure to too much stress, low thyroid, adrenal exhaustion and more.
[Download this Episode] | Back to top
---
Beating the Bulge
How do we beat stubborn belly fat? Lorna explains how hormones play a role in weight gain and mood, how to keep the metabolism from slowing, how the food/brain connection works, and how to prevent weight gain.
[Download this Episode] | Back to top
---
Beautiful Skin Begins Within
Learn what makes beautiful, smooth, youthful-looking skin. Lorna covers how to prevent skin aging, reduce the appearance of wrinkles, treat acne and breakouts, stop hair loss, and eliminate brown spots.
[Download this Episode] | Back to top
---
Everything You Need to Know About Hormones
Lorna discusses hormones and women's health issues. Learn how to stop hot flashes, halt night sweats, and treat the symptoms of PMS. Discover the secret to beautiful hair, youthful skin, increased energy and more!