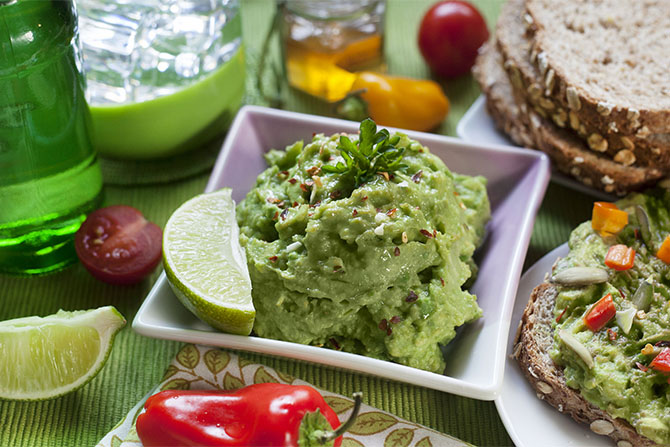 Ingredients
3 ripe avocados, mashed
Juice of one small lemon
3 garlic cloves, pressed

½ cup (125 mL) 

chopped tomatoes
2 tbsp (30 mL) finely minced green onion
2 tbsp (30 mL) sour cream (optional)
Instructions
Mix avocados with lemon juice and add garlic. Mix thoroughly.
Add chopped tomatoes and green onion.
Stir in sour cream (optional).
Serve as a condiment to fajitas or bean tortillas, with nachos, or as a layer in the Seven-Layer Mexican Party Dip [1].
For a quick version, use ½ cup (125 mL) salsa in place of tomatoes and minced onion.
Makes 4 servings.